Customer Webinar September 20th introduces DW® illuminators and motion detectors
Posted by Mark Espenschied on Sep 10, 2019 in Customer Webinar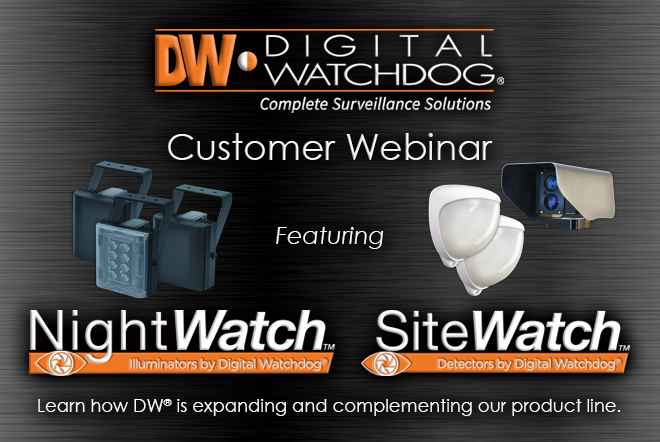 Redefining complete surveillance solutions.

---
Please register for our September 20th, 2019 DW® Customer Webinar.

DW's Director of Education Programs Paul Krofssik has prepared everything you need to know about our new NightWatch™ illuminators and SiteWatch™ motion detectors. Plus, Paul will answer your questions!

REGISTER RIGHT NOW!!! Friday, September 20th, 2019 at 1:30 P.M. EDT

After registering, you will receive a confirmation email containing information about joining the webinar.




Banking | Commercial | Construction | Corrections | Education | Financial |
Healthcare | Law Enforcement | Logistics | Municipal | Retail


HD video surveillance made easy.™
16220 Bloomfield Avenue, Cerritos CA 90703 | 5436 West Crenshaw Street, Tampa FL 33634 | United States